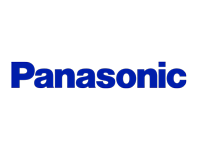 Find any part in 3 Clicks!®
Panasonic vacuum parts: Find any Panasonic part in 3 clicks!
Panasonic has become a leader in home electronics over the years, so it's no surprise they'd use their expertise to produce quality home cleaning appliances. Every Panasonic Vacuum is an investment for you and your family. When your family's health is a priority, you want to make the right purchase to protect them. So we know it's important to keep your Panasonic Vacuum working effectively and efficiently. Whether you have a Panasonic MC Canister or a Panasonic MC Upright, we've got the Panasonic Vacuum Parts you need to get your machine working, and staying in top condition.
Why spend hundreds of dollars to replace a machine that can, in almost every case, be fixed for a fraction of the cost? That's why we say: If It's Broke, Fix It.
Whether you need specific vacuum parts, or a bag, belt or filter, we've got you covered. With out model schematics and 3 click search features, you'll find the right part, and be up and running again for the best price online. When you purchase through PartsWarehouse.com, you can feel assured that you're buying from the Largest Online Vacuum Parts Warehouse in the United States, our prices and support are a testament to our competitive edge and dedication to our customers. So find your model above, click a couple buttons, and we'll handle the rest!
Panasonic Company History and Information
Panasonic has long been devoted to progressing society as a whole worldwide. Through the innovative designs and techniques used by Panasonic, the company strives to better the world one household at a time. Panasonic vacuum cleaners and other household appliances are engineered with this in mind: to make all household chores easier on consumers. Konosuke Matsushita founded the beginnings of Panasonic in 1918, after working hard to support his family first in a hibachi kitchen, then as an apprentice.
As the company took off, Matsushita began to explore the opportunities of new technological products rising in the industry worldwide. Two of the companys first inventions that pushed Panasonic to be a global success were the two-way socket and the attachment plug. These products achieved immense popularity, and led to Panasonics expansion in 1922. Since then, Panasonic has grown to include household appliances such as refrigerators, kitchen gadgets, vacuum cleaners and more. All of these products are designed to globally integrate into households by matching consumer wants and needs. New products released by Panasonic are consumer-driven, with designs made to meet the needs of customers.
One such example of a consumer-driven product is Panasonics line of vacuum cleaners, which produce low noise and perform at a high quality level and are still affordable for modern households. With the Panasonic company vision of meeting consumer needs by targeting those needs specifically, Panasonic products are built to last. By constantly improving its products for its customer base, Panasonic was able to grow into a world leader for home appliances.
Taking care of your Panasonic vacuum cleaner by purchasing vital Panasonic replacement parts through PartsWarehouse.com, your machine will maintain its high quality of cleaning while keeping the noise turned down for your family. As PartsWarehouse.com is the one place to quickly find all your Panasonic vacuum parts with 3 simple clicks and a price not to be reckoned with, your Panasonic vacuum cleaner will thank you, and so will your budget.