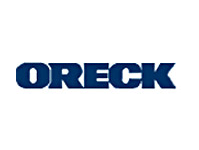 Find any part in 3 Clicks!®
Oreck Parts Warehouse: Find any Oreck Parts in 3 clicks!
Oreck vacuums revolutionized the vacuum cleaner industry in 1963. Since then, Oreck customers have been buying these well-built machines as a staple for their home and business cleaning needs. We understand that your Oreck vacuum is an investment, and in almost every case fixing a broken machine is a fraction of the cost of replacing it; that's why we say: If It's Broke, Fix It! Whether you've got a commercial Oreck Upright, an Oreck Canister, or a Residential Oreck Model, we've got the parts you need to get your machine running, or to keep it running efficiently.
With our Model schematics, finding the Oreck Parts you need is easy. We've got every Oreck Bag, belt, filter, and specialized part to get your vacuum working and keep it that way. When you purchase from PartsWarehouse.com, you can rest assured knowing that we only sell the highest quality manufacturer parts, at the best price, and with the best service online; which is why we are the Largest Online Vacuum Cleaner Parts Retailer in The United States. So start your search today, choose your model, and get the parts shipped to your door as quickly as possible.
Oreck Company History and Information
David Oreck, founder of Oreck Co., designed the first Oreck vacuum in 1963 for hotels. This design was 8 pounds compared to other brands 25 pounds, relieving housekeeper strain from carting around the heavy machinery. With this lightweight model, over 50,000 hotels replaced their vacuums with Oreck vacuums. When the hotel employees began requesting their own Oreck vacuums, other residential consumers saw the advantage of this design as well, and Oreck opened doors for many consumers to better clean multi-level homes with durable, easy to use machines. By selling the lightweight and streamlined design to household consumers, and by being one of the first CEOs to star in his own commercials, David Oreck and his vacuums became a household name.
The family-owned Oreck Corp. has a long history of taking care of its people: consumers and employees alike. In the wake of hurricane Katrina in 2005, The Oreck Corp. matched sales of any Oreck vacuum by donating one to victims of the hurricane, and also provided portable housing for its employees until their homes could be rebuilt. After feeling the impact of the hurricane on sales, production and employee morale, Oreck moved its headquarters from New Orleans to Nashville, Tennessee. Oreck also moved its plant (which assembled Oreck vacuums from Oreck vacuum cleaner parts made in China) from Long Beach, Mississippi to Tennessee.
The Oreck Corp. has always been known as a family company, and today the company is jointly owned by David Orecks three children and private investment company, with Tom Oreck acting as CEO since 1998.
To keep your Oreck vacuum cleaner in mint condition, PartsWarehouse.com has everything you need. With all Oreck replacement parts in one place at the click of your mouse, VacPartswarehouse.com will have you cleaning again in no time, at a fraction of the cost.