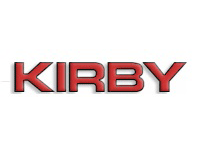 Find any part in 3 Clicks!®
Kirby Sentria (G10)
Kirby Ultimate G Diamond (G7)

Kirby Sentria (G10) Upright Vacuum Cleaner

Kirby Ultimate G Diamond (G7) Upright Vacuum Cleaner

Kirby Ultimate G
Kirby Generation VI (G6)

Kirby Ultimate G Upright Vacuum Cleaner

Kirby Generation VI (G6) Upright Vacuum Cleaner

Kirby Generation V (G5)
Kirby Generation IV (G4)

Kirby Generation V (G5) Upright Vacuum Cleaner

Kirby Generation IV (G4) Upright Vacuum Cleaner

Kirby Generation III (G3)
Kirby Legend II

Kirby Generation III (G3) Upright Vacuum Cleaner

Kirby Legend II Upright Vacuum Cleaner

Kirby Legend I
Kirby Heritage II

Kirby Legend I Upright Vacuum Cleaner

Kirby Heritage II Upright Vacuum Cleaner

Kirby Heritage I
Kirby Tradition (3CB)

Kirby Heritage I Upright Vacuum Cleaner

Kirby Tradition (3CB) Upright Vacuum Cleaner

Kirby Classic III (2CB)
Kirby Classic (1CB) Omega

Kirby Classic III (2CB) Upright Vacuum Cleaner

Kirby Classic (1CB) Omega Upright Vacuum Cleaner

Kirby Classic (1CR)
Kirby D80

Kirby Classic (1CR) Upright Vacuum Cleaner

Kirby D80 Upright Vacuum Cleaner

Kirby D50
Kirby 516

Kirby D50 Upright Vacuum Cleaner

Kirby 516 Upright Vacuum Cleaner

Kirby 513
Kirby 512

Kirby 513 Upright Vacuum Cleaner

Kirby 512 Upright Vacuum Cleaner

Kirby 505
ALL KIRBY ATTACHMENTS

Kirby 505 Upright Vacuum Cleaner

Kirby Upright Vacuum.

All Kirby Attachments

01. Kirby Surface Nozzle G6 215499
01. Surface Nozzle Brown FNLA
01. Surface Nozzle Blue 219779S
02. Straight Wand Tan 224062
02. Kirby Wand Straight G6 224099
03. Kirby Grip Curved W/Suction Control G6 2HD-LD 3CB 225199
03. Kirby Grip Curved W/ Suction Control Burgundy G5 225197
04. Kirby Hose Assembly Black Only Available 2CB 223666S
04. Hose Complete Red 223666S
04. Kirby Hose Assembly Black 2HD/LG 223684A
04. Hose Complete Black 223684A
04. Hose Complete Maroon 223692S
05. Kirby Crevice Tool 2HD - G6 Black 225799S
05. Crevice Tool Brown 226069S
05. Crevice Tool Rosewood 226073S
05. Crevice Tool Red 226076S
06. Radiator Tool Brush 505 G4 226157S
07. Kirby Hose Assembly Black 2HD/LG 223684A
08. Kirby Dust Brush 2CB-G6 Black 218499S
08. Dust Brush Brown 218269S
08. Dust Brush Blue 218479S
08. Dust Brush Maroon FNLA
09. Dust Brush Ring Insert 220189
10. Utility Air Nozzle Brown 216069
10. Utility Air Nozzle Red 216076
10. Kirby Upholstery Tool 2HD-LG & G6 218099
10. Utility Air Nozzle Gray 216081
10. Utility Air Nozzle Black FNLA
10. Utility Air Nozzle Maroon 216088
11. Kirby Brush For Wall/Ceiling LGII - G6 210899S
11. Utility Brush Nozzle Green FNLA
11. Utility Brush Nozzle Brown 218069S
11. Utility Brush Rosewood 218073S
11. Utility Brush Nozzle Blue FNLA
12. Utility Brush Strip 2181
13. Hose Ferrule 505 3CB FNLA
13. Hose Ferrule 1HD 2HD FNLA
14. Hose Insert Sleeve S7 3CB 223563
14. Hose Insert Sleeve 1HD 2HD FNLA
16. Kirby Coupling Machine End Black 3CB 211066S
16. Hose Motor Connector Blue 3CB 211066S
16. Kirby Coupling Machine End Plastic 2HD-LG Black 211084S
16. Hose Motor Connector Black 211084S
16. Hose Motor Connector Maroon 211088S
17. Suction Coupler 505 515 2100
18. Hose Seal Gasket 1HD 2HD 223881S
19. Surface Nozzle Elbow Rosewood 227573S
19. Surface Nozzle Elbow Red 227576S
19. Surface Nozzle Elbow Blue 227579S
19. Surface Nozzle Elbow Gray FNLA
19. Surface Nozzle Elbow Black 227584S
20. Gasket O-Ring For Mini-Emptor 2HD-LGII 188087G


Kirby Rug Renovator
Kirby Ultimate G Diamond G7 G10 Belt Replacement Guide

Rug Renovator

How to replace a Kirby Carpet Cleaner Nozzle Belt

Kirby Ultimate G G10 Belt Replacement Guide
Kirby Generation IV G4 G10 Belt Replacement Guide

How to replace a Kirby Carpet Cleaner Nozzle Belt

How to replace a Kirby Carpet Cleaner Nozzle Belt

Kirby Generation III G3 G10 Belt Replacement Guide
Kirby Heritage II G10 Belt Replacement Guide

How to replace a Kirby Carpet Cleaner Nozzle Belt

How to replace a Kirby Carpet Cleaner Nozzle Belt

Kirby Legend I G10 Belt Replacement Guide
Kirby Legend II G10 Belt Replacement Guide

How to replace a Kirby Carpet Cleaner Nozzle Belt

How to replace a Kirby Carpet Cleaner Nozzle Belt

Kirby Heritage I G10 Belt Replacement Guide
Rug Renovator

How to replace a Kirby Carpet Cleaner Nozzle Belt

Rug Renovator
Kirby Parts Warehouse: Find any Kirby Parts in 3 clicks!
Kirby vacuums are built to last. With their aluminum construction, these machines are a considerable investment, but are some of the most versatile home cleaning systems on the market. In almost every case, fixing your Kirby vacuum is a fraction of the cost of replacing it, and a little maintenance will keep your machine running effectively and efficiently long after the competition has failed. Every week we see customers with machines over 30 years old, so that's why we say: If It's Broke, Fix It.
Whether you've got a Kirby Sentria, a Kirby Legend, or a Kirby Generation, we've got the Kirby Vacuum Parts you need to get your machine running like new again.
All of our parts are Original Equipment Manufacturer parts, so you don't have to worry about getting cheap replacement parts that will fail again and again. Whether you need a hard-to-find critical part to get your Kirby running again, or if you need a Vacuum Bags, Belts, or Filters to keep your Kirby top-notch, our model schematics make diagnosing your vacuum needs easy. You can rest assured that you'll get the best quality, best price, and best customer service from the Largest Online Vacuum Parts Retailer in the United States: PartsWarehouse.com.
So get started by finding your model, and get the parts you need in just 3 clicks or less!
About the Kirby Company
Kirby vacuums and Kirby parts are held to a higher standard by the company itself. By labeling its products luxury vacuums, Kirby makes higher-end cleaners that are highly versatile. The current Kirby vacuum model, the Kirby Sentria, can be used to perform an array of tasks, for example, acting as an upright, a canister, a carpet cleaner, and a floor buffer. Kirby prides itself on the versatility of having one machine for all your floor care needs. When Kirby originated in 1906, Jim Kirby invented his first masterpiece: a Kirby vacuum called the Domestic Cyclone.
Kirby created vacuums for the Scott & Fetzer Machine Company, including the Vac-u-ette Electric, the predecessor to the Kirby multi-use units like the Sentria. Much like most companies in the early 1900s, Kirby vacuums were sold via door-to-door salesmen who implemented in-home demonstrations of the multi-use machines. However, unlike most companies today, Kirby vacuums are still only sold directly to consumers through independent door-to-door retailers around the nation. By building off the original design of the Vac-u-ette Electric vacuum, the company has constantly improved its vacuum systems by adding more bells and whistles.
Each generation of Kirby vacuums focused on rolling all floor care needs into a single machine, with high-quality items for better functionality. These premium attachments, such as LED lights located on the base of the vacuum to better clean in dark areas, add to the luxury appeal of the Kirby vacuum. More so, by using certified HEPA air filters in the systems, Kirby vacuums are better able to remove allergens from the home, enabling enhanced breathing for its consumers. As the Kirby vacuum systems are designed to last decades using die-cast aluminum for the base, it is not likely that consumers will need to buy a new Kirby vacuum.
With the design structured to outlast many other brands of vacuums, all the consumer need do is replace Kirby vacuum cleaner parts from time to time. This is where PartsWarehouse.com has you covered for all your Kirby parts in one place.